Joining the United States: Territory, Statehood, and Treaties
1799–1832
"Mississippi Fever" was a different kind of illness, one driven by a mad dash for fertile land to grow cotton. White settlers—many bringing enslaved Africans with them—poured into the Mississippi Territory.Organized in 1798, the territory encompassed much of present-day Mississippi and Alabama. The population swelled from 8,850 in 1800 to 136,621 in the state in 1830. Nearly half the new Mississippians were enslaved Africans. White settlers forced the Choctaw and Chickasaw Tribes to give up more than 30 million acres of their Mississippi homelands.
Two wars and countless smaller disputes over land pitted American settlers against Native Americans, the Spanish, British forces, and one another. Despite disagreements between wealthy planters along the Mississippi River and small farmers in the eastern parts of the territory, Mississippi adopted a constitution and became a state in 1817. In the 1830s, the eviction of Native Americans removed the last obstacle to settlement and led to an economic explosion based on slave-produced cotton. By 1833, Mississippi had become the third largest cotton-producing state in the nation.
From the Gallery
Explore artifacts, photos, and documents featured in the Joining the United States gallery.
Explore Mississippi
Journey beyond the museum walls and explore the places where history happened and is preserved.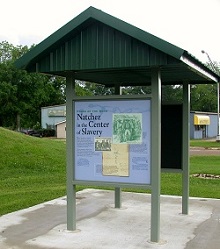 Location of the second-largest slave market in the Deep South
232 St. Catherine Street
Natchez, Mississippi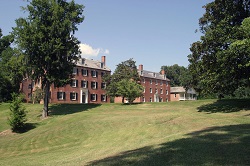 Birthplace of Mississippi's statehood in 1817 
16 Old North Street
Natchez, Mississippi 
VISIT THE MISSISSIPPI CIVIL RIGHTS MUSEUM
Explore the movement that changed the nation. Discover stories of Mississippians like Medgar Evers, Fannie Lou Hamer, and Vernon Dahmer, as well as those who traveled many miles to stand beside them, come what may, in the name of equal rights for all.